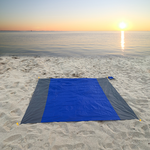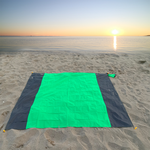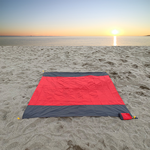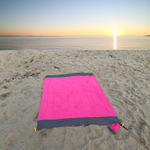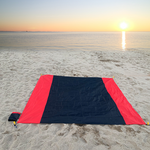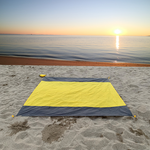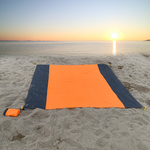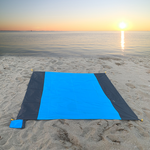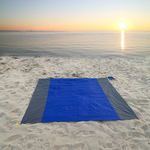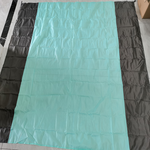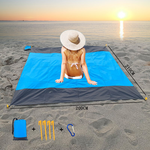 Sand Free Large Pocket Beach Blanket
Sand Free Large Pocket Beach Blanket
No need to worry about getting sand on your beach mat while enjoying the beach. This sand-free large pocket beach blanket is designed perfectly to provide a 'sand free' haven when at the beach. Our sand free beach blanket comes with 4 pegs to hold the blanket firmly in place. An additional travel bag is included to easily carry it anywhere. Use it as a base mat to then place towels and other beach items on top of!

EXTRA LARGE SIZE
Taking the whole family or a group of friends to beach or on a picnic is no longer a luggage burden. Our over-sized beach mat easily accommodates more than 8 people.

SAND 'RESISTANT' AND WATERPROOF
No more scratchy sand. This beach blanket blocks sand and is waterproof, and can be cleaned easily afterwards (or shaken out).

LIGHT AND PORTABLE
The blanket folds easily and fits into the travel bag to be carried comfortably.

MULTIFUNCTIONAL
You can also use it as a picnic blanket for relaxing during vacation, camping or simply hanging out with friends.
Sizes:
140cm x 200cm, or
210cm X 200cm
Carrying:
Comes with carry case.
Brezy Assured 30-day Money Back Guarantee - if you don't love your product we will gladly refund.
Full Terms and Conditions are located on our 'Delivery, Returns and Refunds' page here